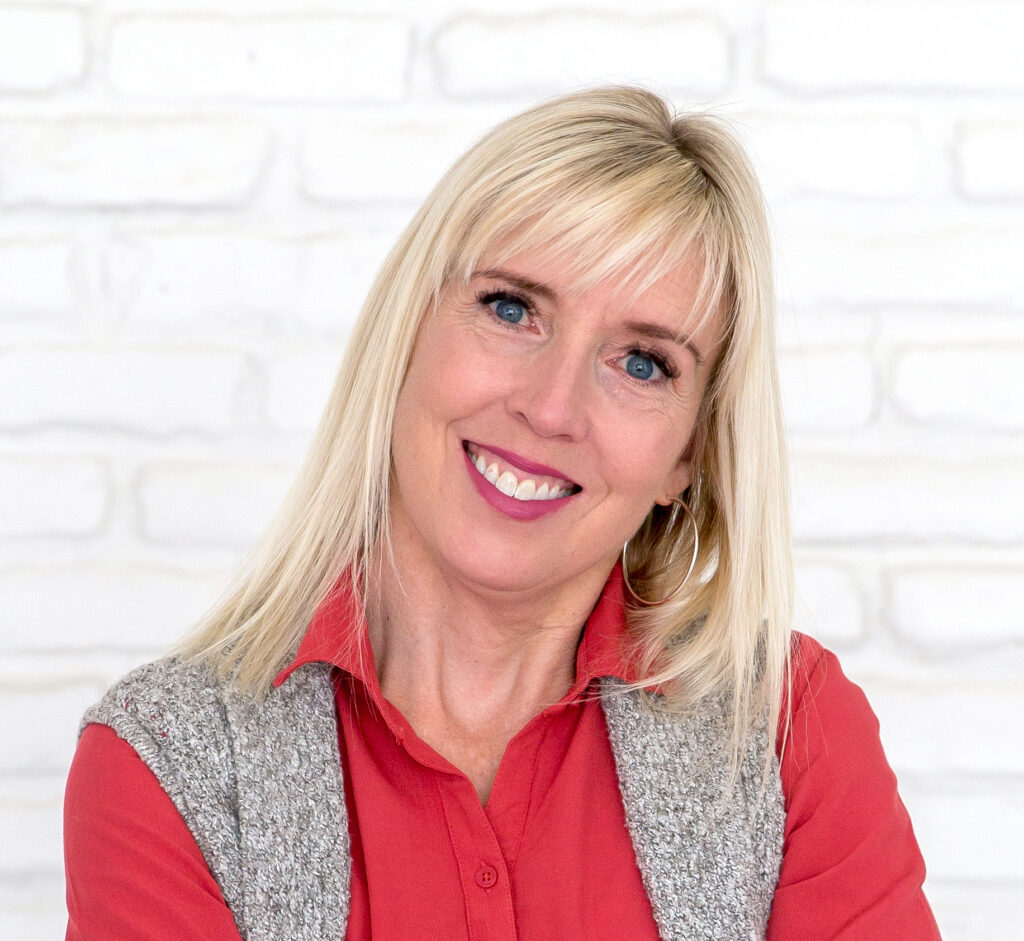 Claudia has been guiding individuals on their path to healthy eating for more than 25 years! She is passionate about helping clients understand that they can have it ALL – showing them how to be healthy while still enjoying foods they love. Food touches every aspect of our lives and everyone needs to eat – your relationship to food and your body is important. 
Many of the tools you need to achieve a healthy relationship with food and your body are captured in the book Claudia created, ONE-TWO PUNCH (available FREE below). It contains all the knowledge and experience she has offered throughout her career to clients and organizations on a variety of issues including emotional/stress eating, intuitive eating, weight loss, vegetarianism, healthy eating, meal planning, grocery shopping, pantry and fridge organization, corporate wellness, sports nutrition, and other issues related to nutrition. 
Claudia is a Registered Dietitian Nutritionist, certified in the state of Utah, a Board Certified Specialist in Sports Nutrition (CSSD) and a Strength and Conditioning Specialist/Trainer (CSCS). She received her Bachelor's Degree in Public Health from West Chester University in Pennsylvania and her Master's Degree in Nutrition from the University of Utah, with an emphasis in Sports Nutrition and Eating Disorders. Claudia spent nearly 10 years as a sports nutritionist with the University of Utah Athletic Department, serving all female and male athletic teams, and the Department of Family and Preventive Medicine as a clinical dietitian nutritionist. She has served on the U.S. Gatorade Nutrition Advisory Board and Speaker Network.
Claudia created ONE-TWO PUNCH to simplify eating, provide education on nutrition and offer tools to have at your fingertips. The book came together from meeting with thousands of clients and creating a method that is easy, doable and sustainable. Health and eating should be that way in your life. Get the audio version of the book by clicking here and get your FREE paperback copy here: One-Two Punch Book.
If you have listened to or read the book and would like to take a deeper dive to customize it to you, Claudia is taking new clients with limited availability. Please fill out the form below and Claudia will contact you.
Note: Claudia does not bill insurance and is no longer offering packages. Her fees are $120 per hour. Please contact her if you are interested in having her come to your organization for a presentation or group lesson.
How to contact Claudia for presentations